21 Rosemount Place
Whittingham, NSW 2330
Property value
Based on comparable sales, past sales and available property data
Estimated value
Last updated November 27 2023
Low Confidence
$889,647
$388,631 per acre
Rental income estimate
Last updated December 4 2023
Low Confidence
$755
per week
The estimated property value of 21 Rosemount Place Whittingham NSW is $889,647 with a potential rental income of $755 per week
Property timeline
View historical data on past sold prices, rent and leased history of this house and if withdrawn from market
2018 Sold $275,000
Sold March 22
Sold prices supplied by Realestate.com.au (ABN 21 080 195 535) on behalf of Proptrack Pty Ltd (ABN 43 127 386 298)

Property boundary
Explore the location and property boundary, including the measurements of fence lines and building area
Measurements are estimates only. Data provided under licence from © Geoscape Australia 2022. Copyright and Disclaimer Notice.
Property features
The property details of 21 Rosemount Place Whittingham NSW can help you make the decision if this house is right for you
Key features
Last updated in June 2019
Government planning overlays & zones
21 Rosemount Place Whittingham is within the Singleton local government area
This property is zoned for large lot residential land use and consists of 1 parcel (Lot 16 DP1231230).
We have detected a bushfire related overlay on this property.
We haven't detected any flood management overlays on this property.
We haven't detected any heritage overlays on this property.
Internet availability
What internet connection options are there at 21 Rosemount Place, Whittingham
With the ability to connect to either Fixed Wireless NBN or ultra fast 5G this property has good options for internet availability.
NBN connection
FIXED WIRELESS
This property is connected to
NBN Fixed Wireless
which can support download speeds up to 25Mbps download and 5Mbps upload.
This property has 5G coverage from some or all mobile providers. Under normal conditions users average around 250Mbps connection speeds.
Always check with your preferred provider to see what options are available at this property
Whittingham property market trends
Thinking of buying or selling a house like 21 Rosemount Place, Whittingham NSW?
See what similar properties were listed and sold for to get a sense of how the market is moving.
LISTED PRICE
SOLD PRICE
ON MARKET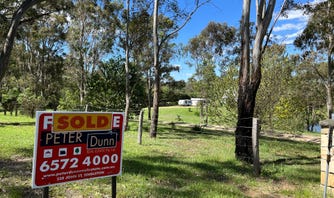 GRADES
SECTOR
NO. STUDENTS
DISTANCE
Nearby secondary schools
This property is in the Singleton High School catchment for secondary school education
GRADES
SECTOR
NO. STUDENTS
DISTANCE
Nearby childcare and kinder centres
Research the 5 closest centres to this property
RATING
REVIEWS
DAY RATE
DISTANCE
Dorsman Drive, Singleton Heights, NSW 2330
---
REVIEWS
---
---
Similar properties for sale
Research houses for sale in Whittingham NSW and surrounding areas
browse all for sale
Similar properties for rent
Research houses for rent in Whittingham NSW and surrounding areas
browse all for rent
Neighbouring properties
Research nearby properties to 21 Rosemount Place Whittingham NSW to help understand the property value, history and real estate market